Inspired by 60 years of Bundesliga!
See the TWO new DERBYSTAR by SELECT official Bundesliga match balls for the 2023/24 season.
Read more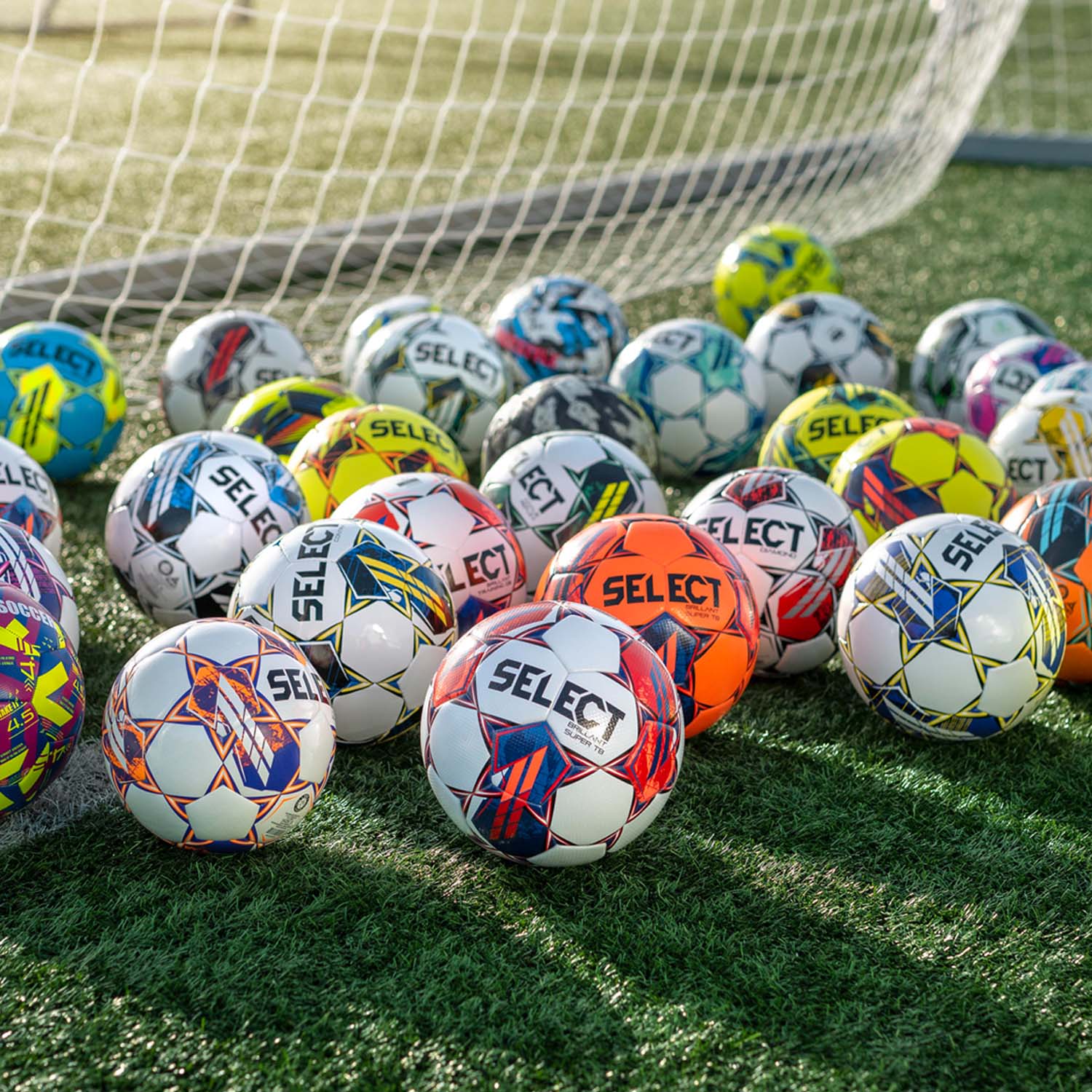 All Footballs - new designs
Introducing new designs and colors in all our football ranges. With more than 40 new designs this year, this is one of our biggest ball releases yet. Whether you need a new professional, club, youth, indoor or leisure football, you will find it in our new football range.
We have created some of the world's best and innovative footballs through the years based on our extensive knowledge and expertise.
The legendary BRILLANT SUPER is the official match ball in several leagues and clubs in Europe and the USA.
See all balls
WHEN WE SAY "EVERYTHING FOR YOUR CLUB" ​​​​​​​– WE MEAN IT!
At SELECT, you will find a large selection of products for both training and matches. Whether you're looking for new footballs, handballs, sportswear, sports care products or training equipment, you'll find it here. We meet all needs, from amateurs to professionals and from children to adults.
Read more
Look how it goes through the air! Look at the flight of the SELECT Brillant Super!
No one should be prevented from enjoying kicking a good ball
Why not protect the invention of the football? Football is a sport for everyone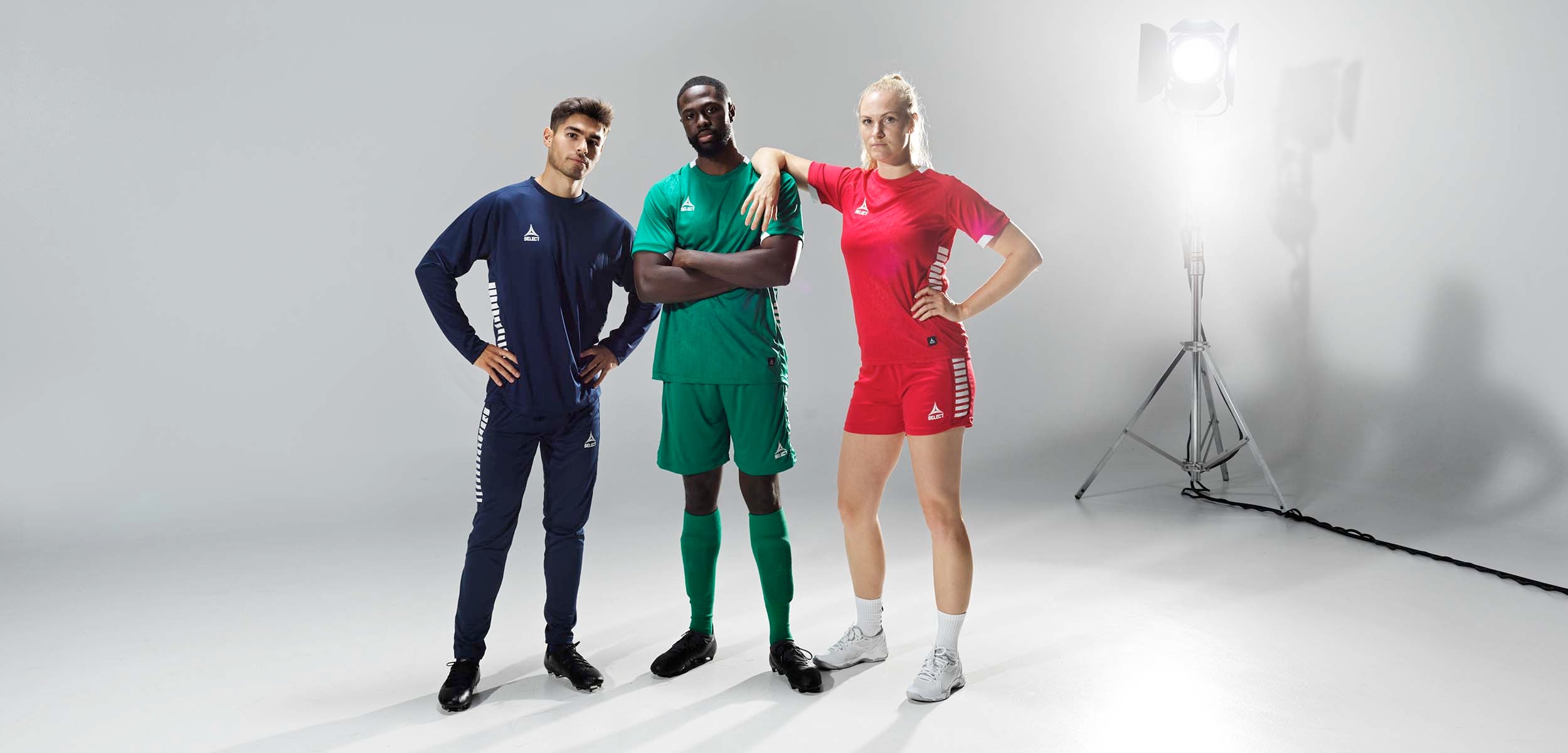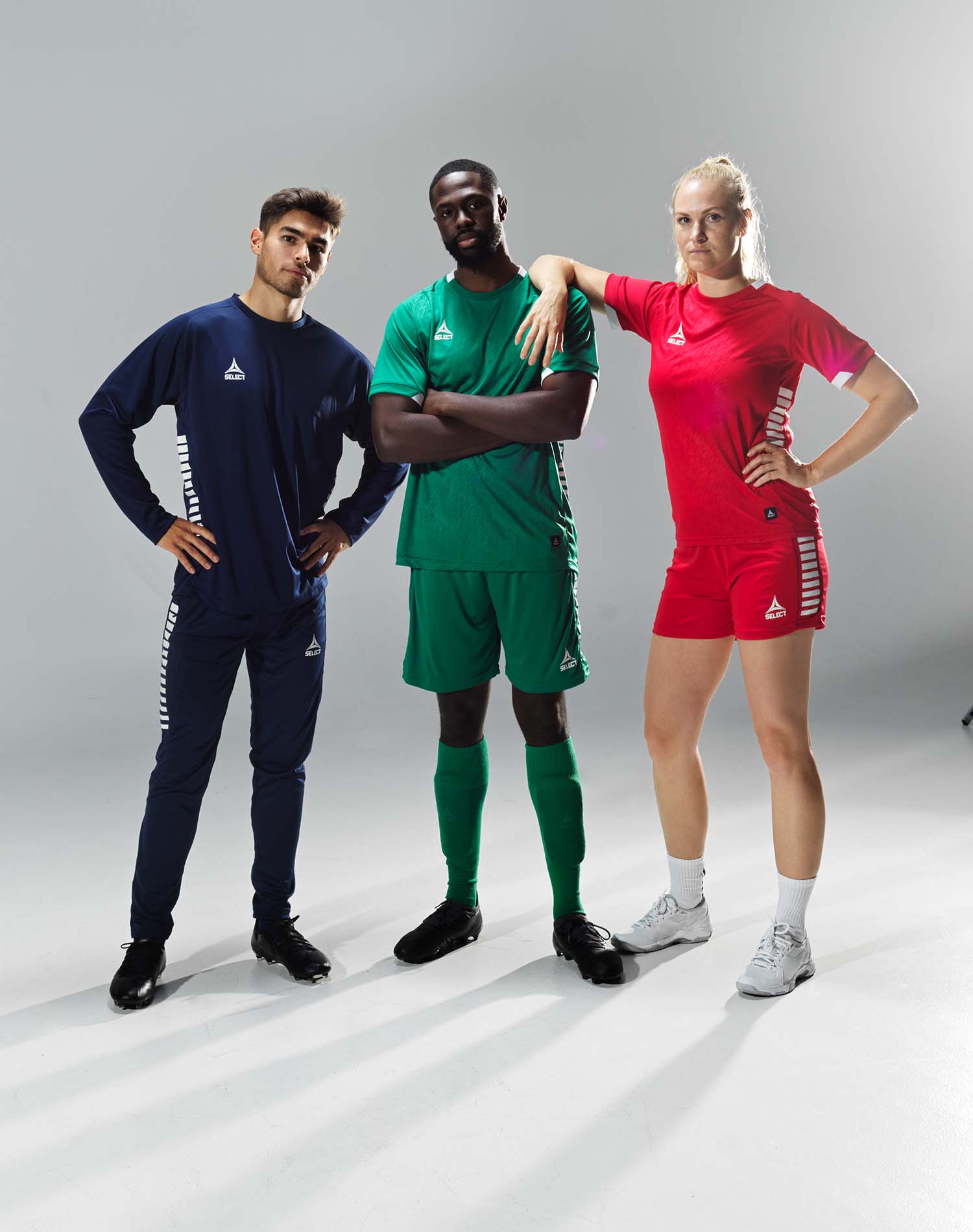 TRAININGWEAR
Training clothes for adults and children - Trainingsweat, pants, zip jackets, windbreakers and coach jacket in a comfortable and modern fit with functional details. Perfect for training.
TEAMWEAR FOR WOMEN
Match clothes for women. Breathable and sweat-transporting player shirts with feminine fit, a patterned effect, and matching player shorts. Ideal for handball
UNISEX TEAMWEAR FOR ADULTS AND CHILDREN
Range of quick-drying, durable and lightweight teamwear for adults and children. Player shirts with short and long sleeves and matching player shorts have a cool patterned effect.
HISTORY OF THE SELECT BALLS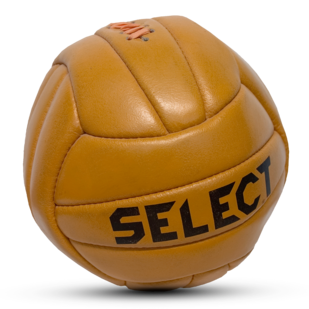 1947
SELECT is founded
SELECT was founded in 1947 by the then Danish national football team goalkeeper, Eigil Nielsen. He was the national team's first-choice goalkeeper and played in 28 national matches from 1940 to 1951. He was the goalkeeper for the Danish team that won the bronze medal at the Olympic Games in London in 1948.

In Eigil Nielsen's time, elite football players could not live solely on football, so he studied to become a sports psychologist while working in the footwear and leather industry. During this time, he created the first SELECT football.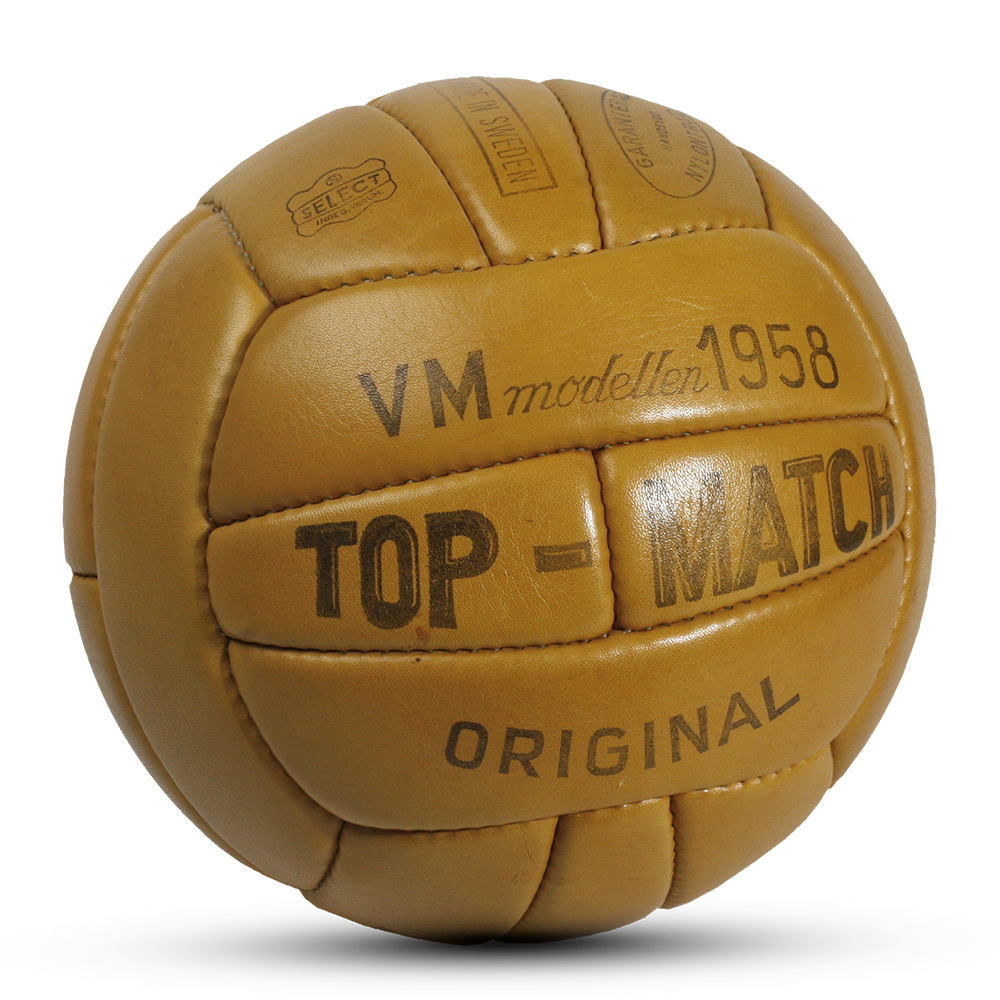 1951
First ball without outer string
In 1951, Eigil Nielsen entered into an agreement with the Danish Football Association (DBU) to supply balls to the national football team's matches. This was the beginning of a long collaboration between SELECT and the DBU, which still thrives today, with SELECT continuing to supply balls to all of the Danish national football teams.
In the same year that the agreement with the DBU was signed, SELECT launched a new football with a built-in valve and no external string. This meant that the ball could better retain its round shape and that there was no string to interfere with kicks and especially headers.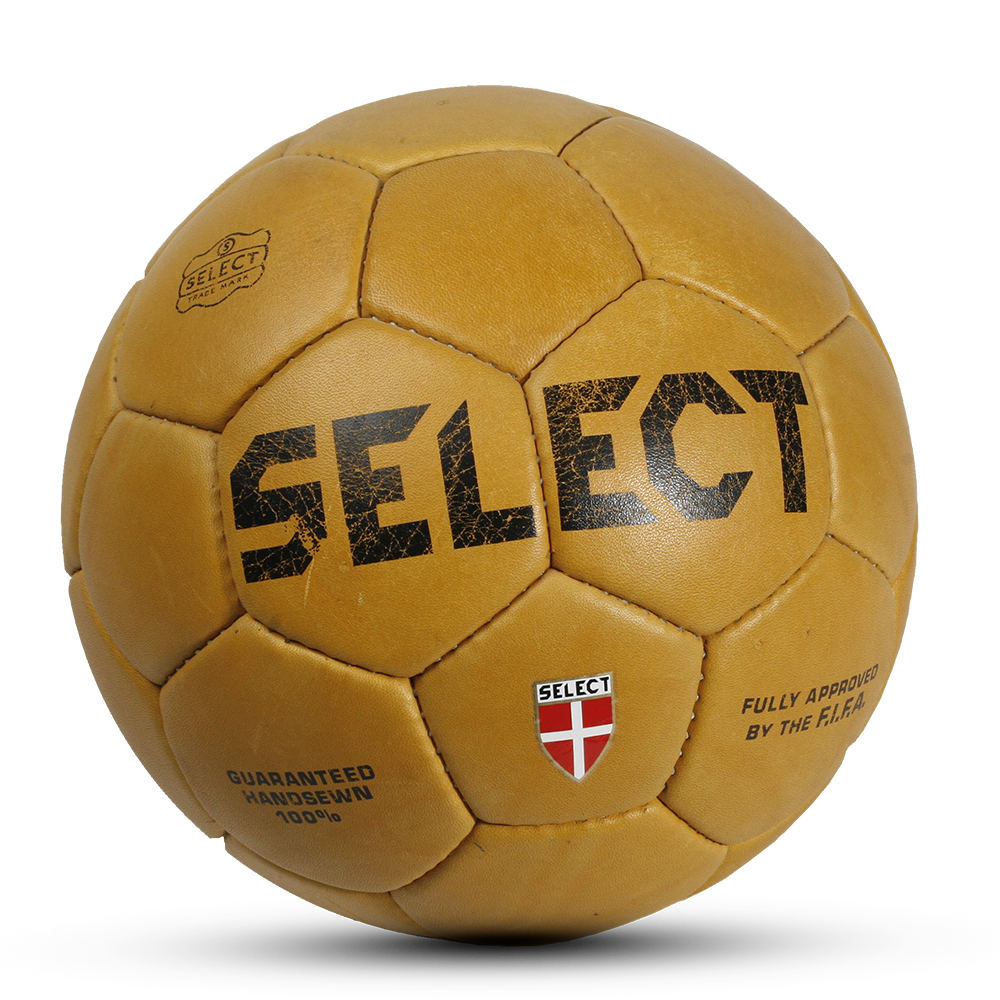 1962
First football with 32 panels
In 1962, SELECT introduced one of the greatest inventions in football history – the 32-panel ball. With 32 panels (20 hexagons and 12 pentagons), SELECT managed to create the roundest ball ever. The 32-panel design means that the ball meets wind resistance later in its flight through the air, thus maintaining a stable high speed for a longer period of time. This provides a stable and more predictable flight.
1972
First handball with 32 panels
In 1972, SELECT entered the world of handball in earnest when the first 32-panel ball was launched.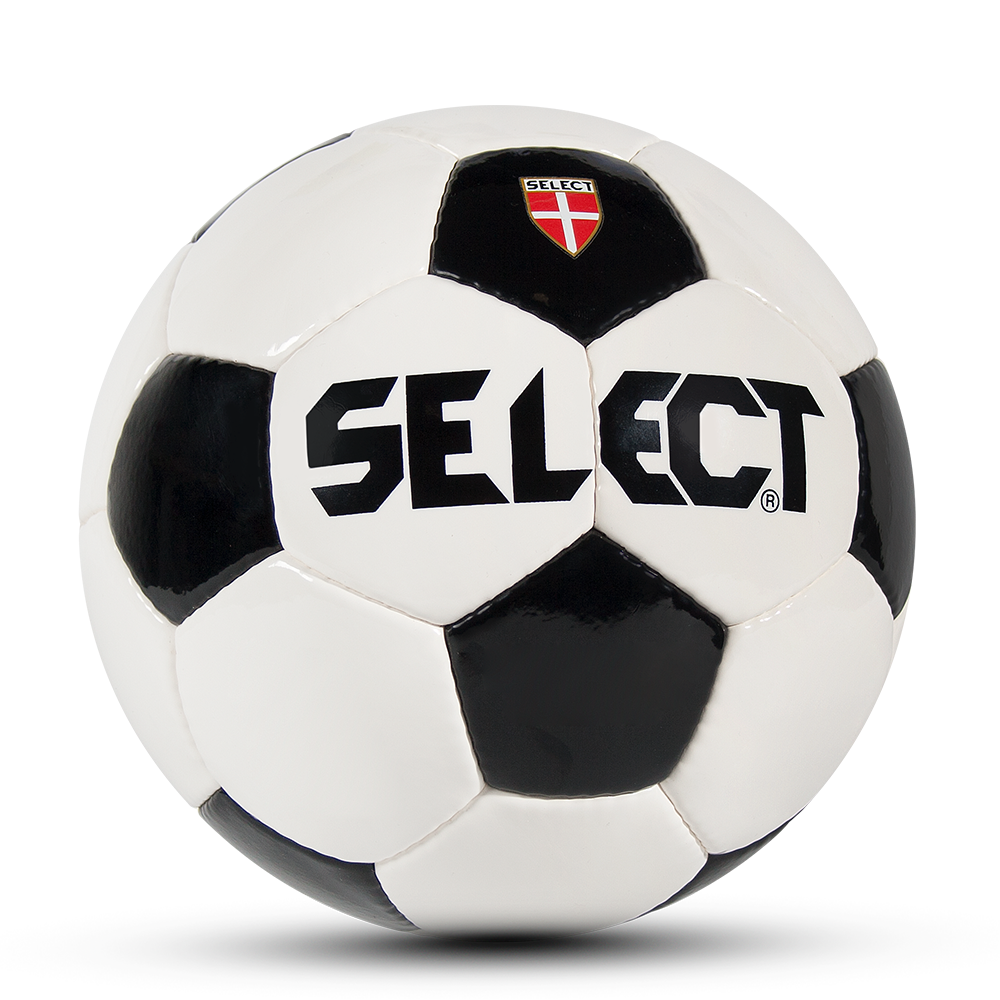 1974
first hand-stitched synthetic leather ball
In 1974 SELECT stopped using cow leather and produced the first hand-stitched synthetic leather ball. Synthetic leather quickly became the preferred choice of players, and today almost all balls are made of synthetic leather, regardless of the manufacturer.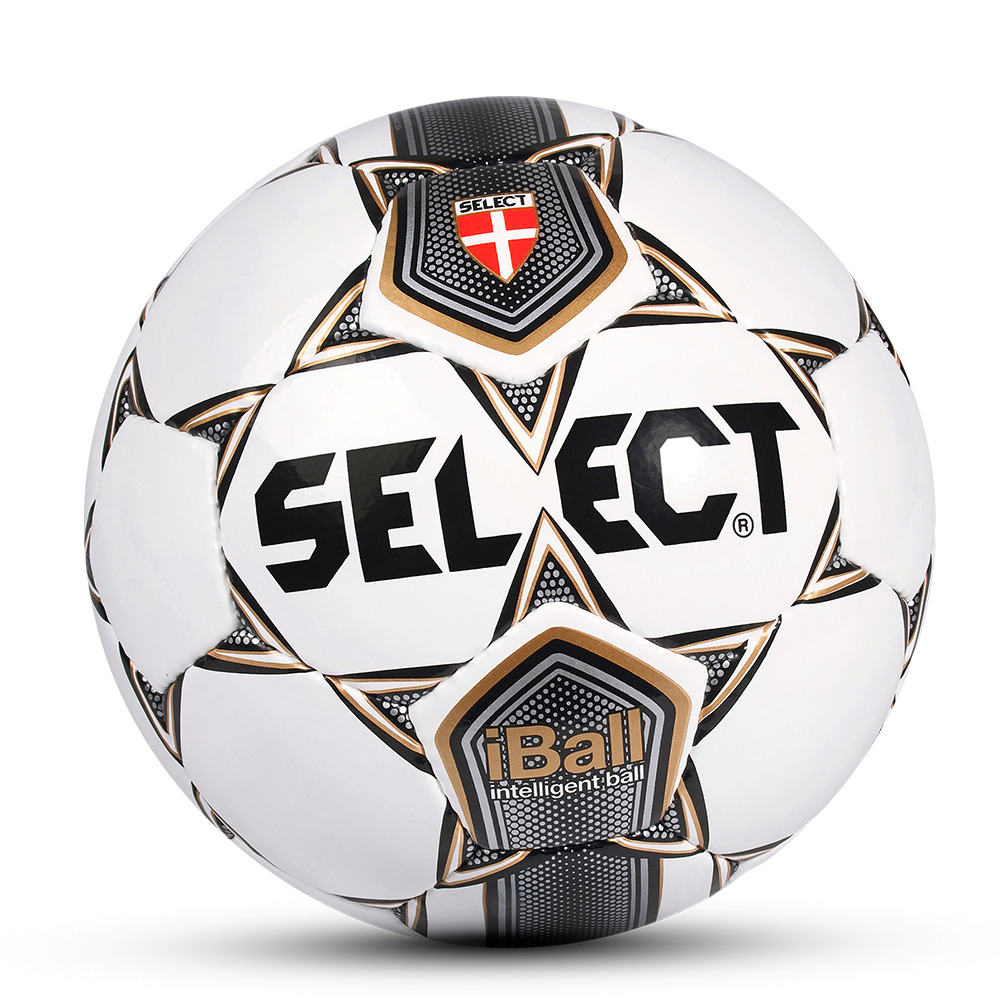 2012
The world's first intelligent football
In 2012, SELECT once again presented a groundbreaking new product – the world's first intelligent football called SELECT iBall.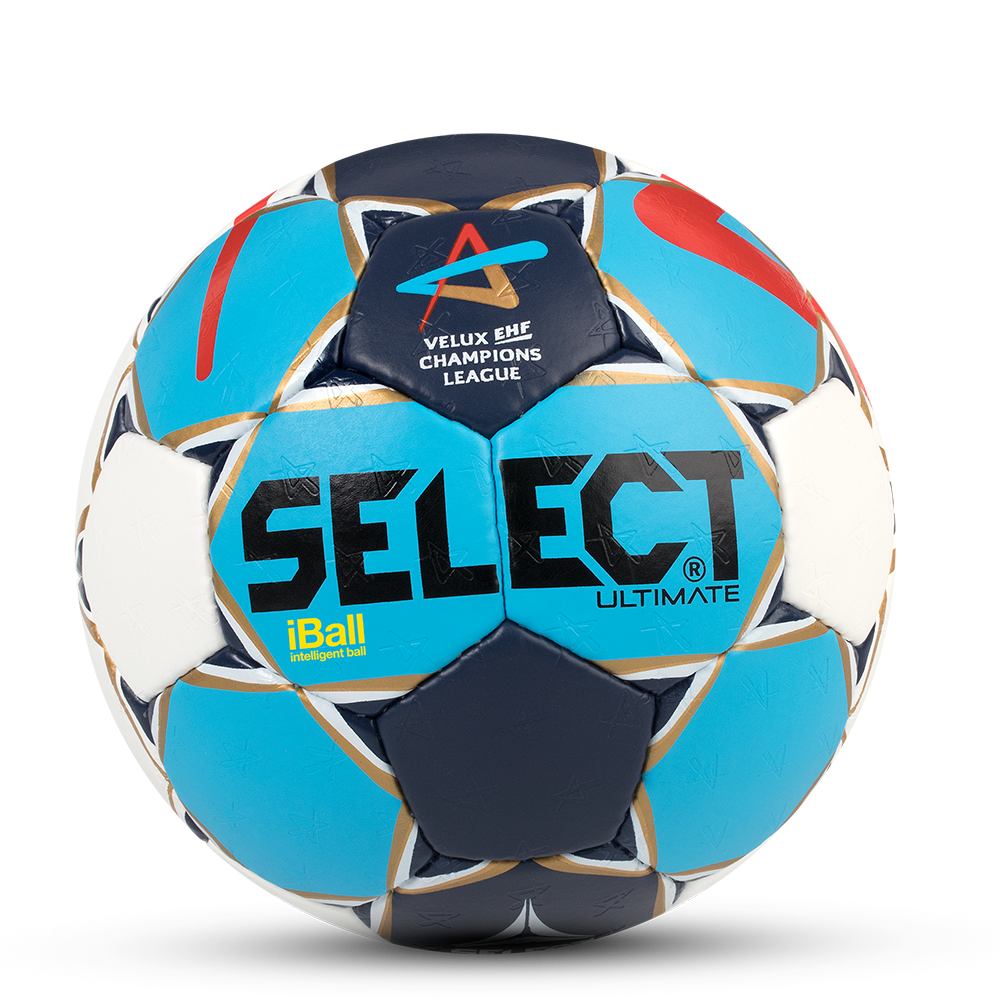 2018
The world's first intelligent handball
In 2018, SELECT presented the world's first intelligent handball. This iBall has already been used in several international finals.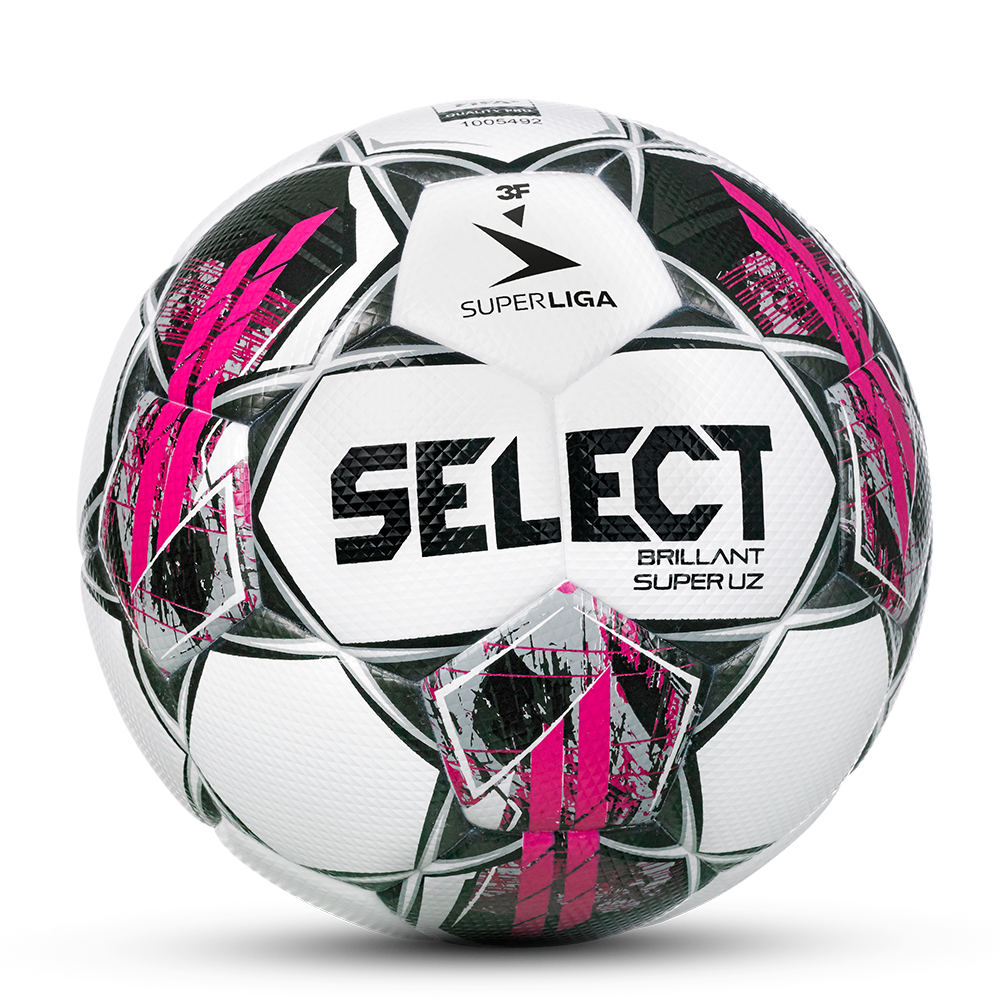 2021
A league ball made with cutting-edge technology
In 2021, SELECT was able to present the first football welded together using ultrasonic sound waves. Called Brilliant Super UZ, it is the official 3F Danish Premier League football. It is also this ball that all Danish national football teams play with.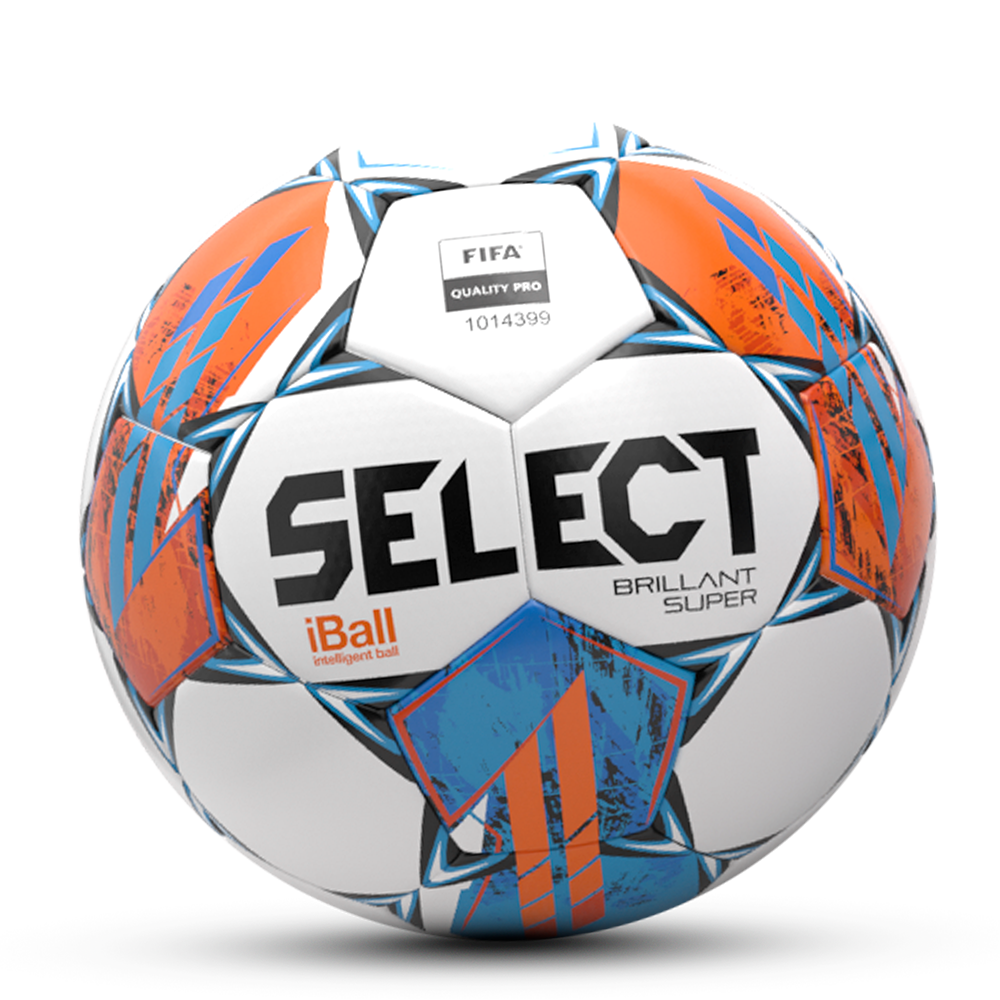 2022
First FIFA-approved ball with a chip
The latest addition is the brand new SELECT Brilliant Super iBall, which is a new and improved version of SELECT iBall. Created in collaboration with German KINEXON, this ball is the first football that has a tracking sensor approved by FIFA to be played in football matches at the highest level. The data provided by the new SELECT iBall can be used for both match and training analyses, but also to engage fans more – this ball is a gamechanger when it comes to offering useful live data to coaches, clubs, fans, referees and the media.