FIND YOUR RESIN PRODUCT AT SELECT
At SELECT, we have extensive experience with resin products - both resin and cleaning products to remove resin from balls, floors, and clothing.
It can be a big change to start playing with resin. You need to learn how to apply resin in the right amount, so you don't apply too much to your hands or the ball.
Excessive resin can make your hands sore and the ball excessively sticky, so take it slowly and experiment if you're a beginner in resin use.
RESIN TYPES
SELECT offers several different types of resin that enhance ball control and boost your technique when playing handball.
Find your favorite among our resin products. Choose between the standard wax form or our resin in spray form.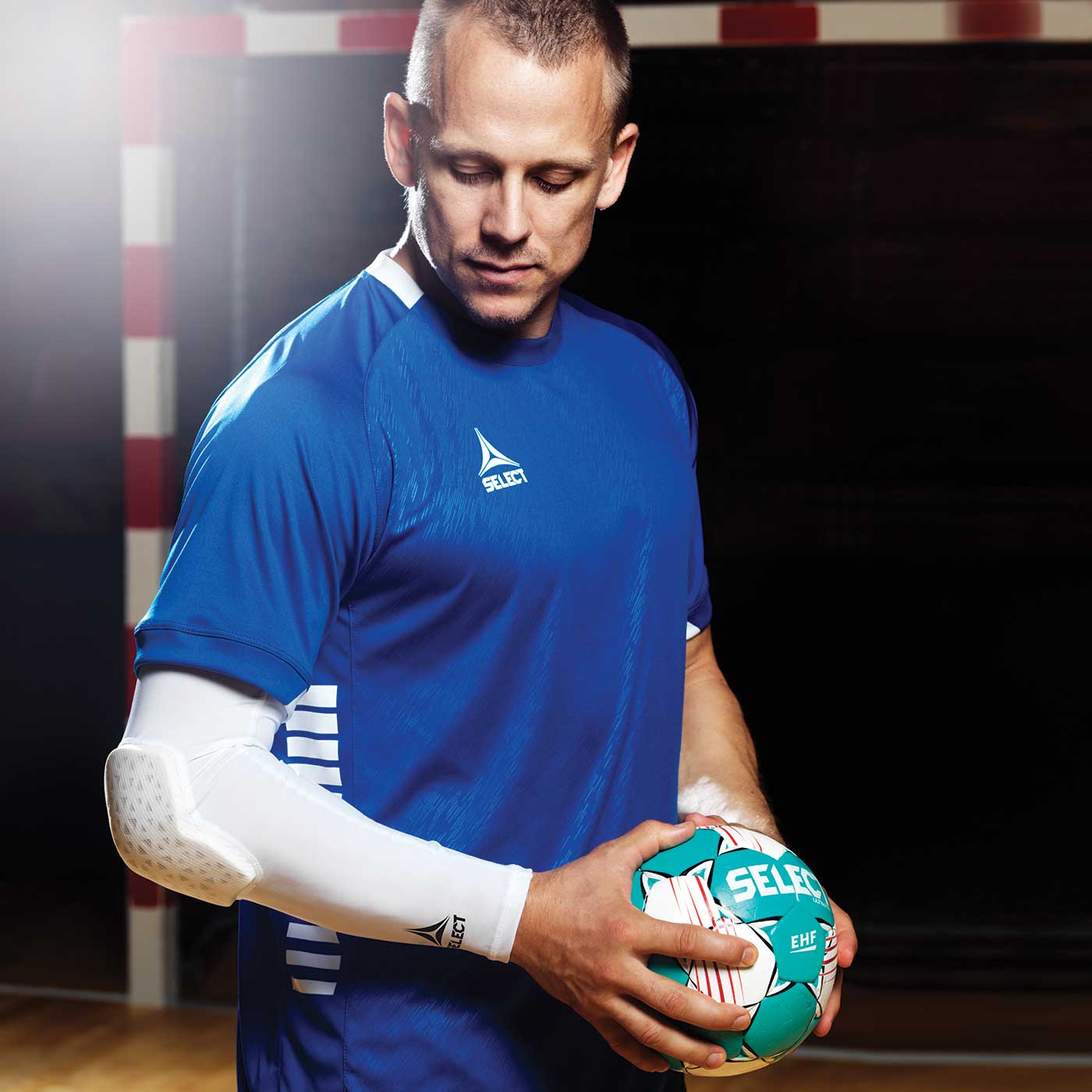 HOW TO REMOVE RESIN FROM YOUR FINGERS
As crucial and indispensable as resin may be for your game, it can also be highly irritating when it needs to be removed.
It can be frustrating and time-consuming to remove resin from your fingers, clothing, and ball afterward.
We recommend that you remove the resin from your hands as soon as possible after handball practice or a game. Unfortunately, water alone is not sufficient.
Therefore, use SELECT resin cleaner, which gently removes the resin with just a few drops. Choose either the liquid resin cleaner or our cream.

HOW TO CLEAN YOUR BALL
It's not just your hands that need to have the resin removed. You also need to take care of your ball. It's a good investment to get a handball cleaner, a gel that quickly and effectively removes resin residue from your ball.
Here's what you do: Apply the gel to the ball. After two to five hours, depending on the amount of resin, rinse the ball with lukewarm water, and the resin will be gone.
NEED A NEW HANDBALL?
Are you looking for a new handball to replace your old one or to add to your collection? At SELECT, you'll find a wide range of high-quality handballs for all levels – created by ballplayers for ballplayers. SELECT has been part of the journey for many years as an innovative developer of world-class handballs, with a dream of creating the perfect handball for the benefit and joy of all dedicated handball players, regardless of level or age.
Today, SELECT is a supplier to many major handball tournaments and leagues, providing handballs that are known for their high quality, durability, and stylish design. In addition to delivering the world's best handballs to the top leagues, SELECT also offers a wide selection of youth handballs, as well as the SELECT Soft series for the youngest age groups, designed to encourage play and fun.
Find your new handball here among our extensive range of quality handballs.
In need of a resin supplier?
Does your club need advice and guidance when looking for resin products for your team? At SELECT, we have many years of experience and expertise in providing complete solutions to clubs - whether you're looking for new handballs, handball apparel, or equipment like resin, cones, bags, etc.
Contact us for further information - we're ready to assist you.
You can also read more about our solutions for clubs here.