Shin guard types
The classic
The classic shin guard with a Velcro closure has a molded shell and is lined with comfortable EVA foam. The soft padding around the foot ensures a good fit, ankle protection, and fewer injuries.
The tube
Tube shin guards are the more modern version with a snug-fitting sock that provides greater freedom of movement. This shin guard is made of a lightweight and sweat-wicking material that will feel extremely comfortable throughout the entire soccer game.
The one without Foot
The shin guard "without foot" has a hard shell and two Velcro straps that ensure a secure fit on the leg. This shin guard is easy to put on and take off as you don't need to remove either the sock or the boot for it.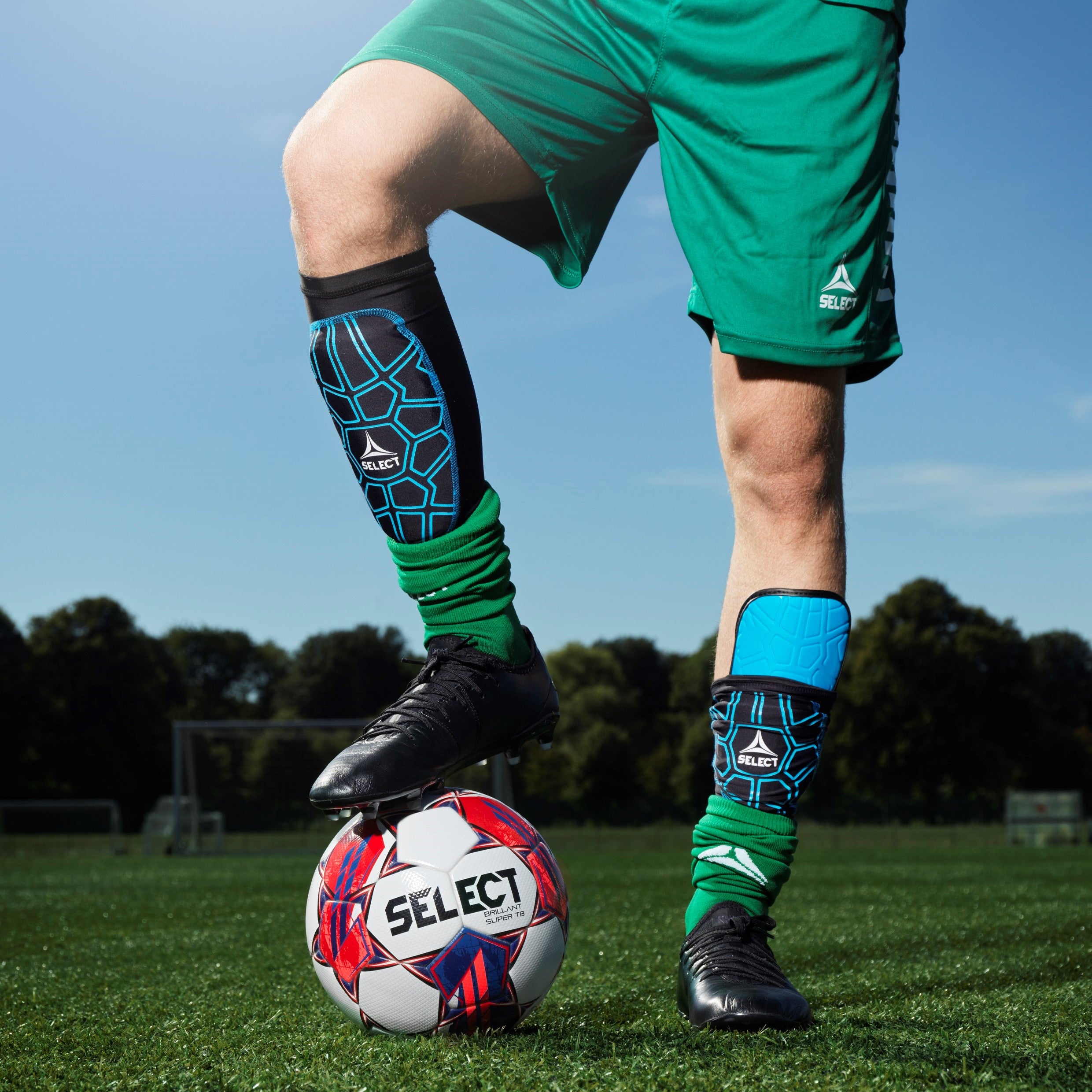 Shin guards that last for years
At SELECT, you will find the classic shin guard, lightweight and flexible shin guards, as well as shin guards with EVA foam, and more.
No matter which type you choose, you will get shin guards made of comfortable and durable materials that are flexible and will provide protection for many seasons.
Size
REMEMBER TO MEASURE AND TRY ON YOUR SHIN GUARDS
Shin guards are available in many sizes from small to x-large, but be aware that the sizes do not correspond to your clothing size. Therefore, it's a good idea to first try on the shin guards in a store, preferably together with boots and socks, so you can be completely sure that they fit properly.
In need of a total supplier for your club?
SELECT is a total supplier of balls, clothing, and various accessories to clubs. You are therefore very welcome to contact us if you would like to learn more.
Read more about our solutions for clubs here.