THE STORY OF SELECT SPORT A/S
SELECT is considered one of the world's leading producers of footballs and handballs and has a long and eventful history. Today, the innovative Danish company sells more than 3 million balls a year and is a ball supplier to several major leagues. The company also exports balls, clothing and accessories to more than 50 countries.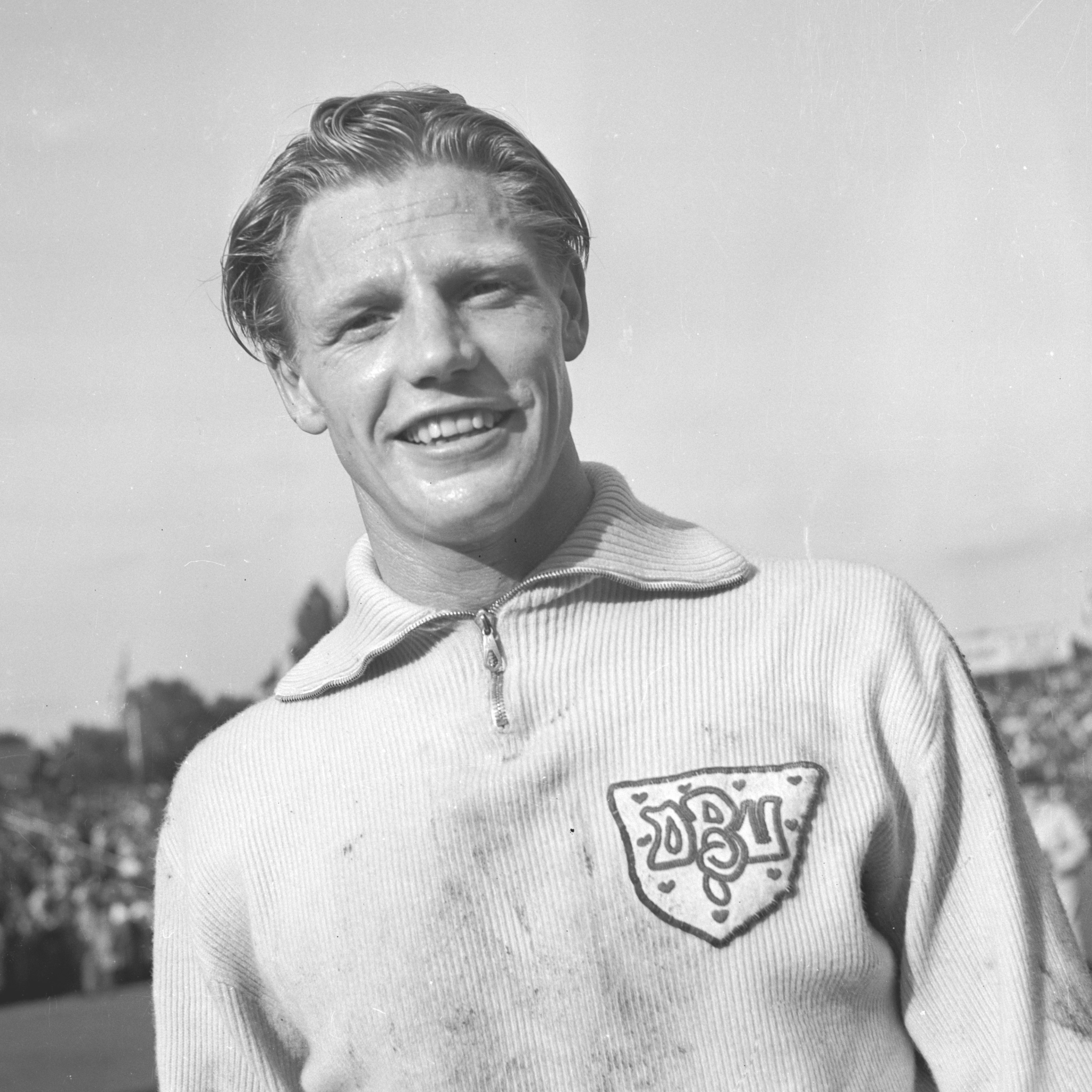 The story of eigil nielsen
SELECT was founded in 1947 by Danish national football team goalkeeper Eigil Nielsen. He was the national team's first-choice goalkeeper and played in 28 national matches from 1940 to 1951. He was the goalkeeper for the Danish team there that won the bronze medal at the Olympic Games in London in 1948.
In Eigil Nielsen's time, elite football players could not live solely on football, so he studied to become a sports psychologist while working in the footwear and leather industry. During this time he created the first SELECT football.
In 1951, Eigil Nielsen entered into an agreement with the Danish Football Association (DBU) to supply balls to the national football team's matches. This was the beginning of a long collaboration between SELECT and the DBU, which still exists today. SELECT continues to supply footballs to all Danish national football teams. In the same year the agreement with the DBU was signed, SELECT launched a new football with a built-in valve and no external string. This meant that the ball could better retain its round shape and that there was no string to interfere with kicks and especially headers. These improvements to the football were epoch-making. At the time, all footballs were made from eight pieces of cow leather. The standard balls were further developed later on and used 18 oblong fields. Then in 1962 SELECT introduced one of the greatest inventions in football history – the 32-panel ball.
Eigil Nielsen was once again a leading manufacturer of footballs at the beginning of the 1970s, when SELECT introduced the 32-panel handball to the market. In 1974, SELECT ceased using cow leather and produced the first hand-stitched synthetic leather ball. Synthetic leather quickly became the preferred choice of players, and today almost all balls are made of synthetic leather, regardless of the manufacturer.
SELECT sells over 3 million balls every year and also produces a large selection of sportswear and sports accessories, which are sold in more than 50 countries around the world. SELECT is also an official ball supplier to many of the best football leagues in Europe, including the German Bundesliga, making SELECT the largest league partner. SELECT footballs, handballs and futsal balls still consist of 32 fields today, which ensures optimal roundness. A ball with optimal roundness is fundamental to achieving reliable aerodynamics, which results in a straight flight and a controlled bounce.
Explore
Select sport universe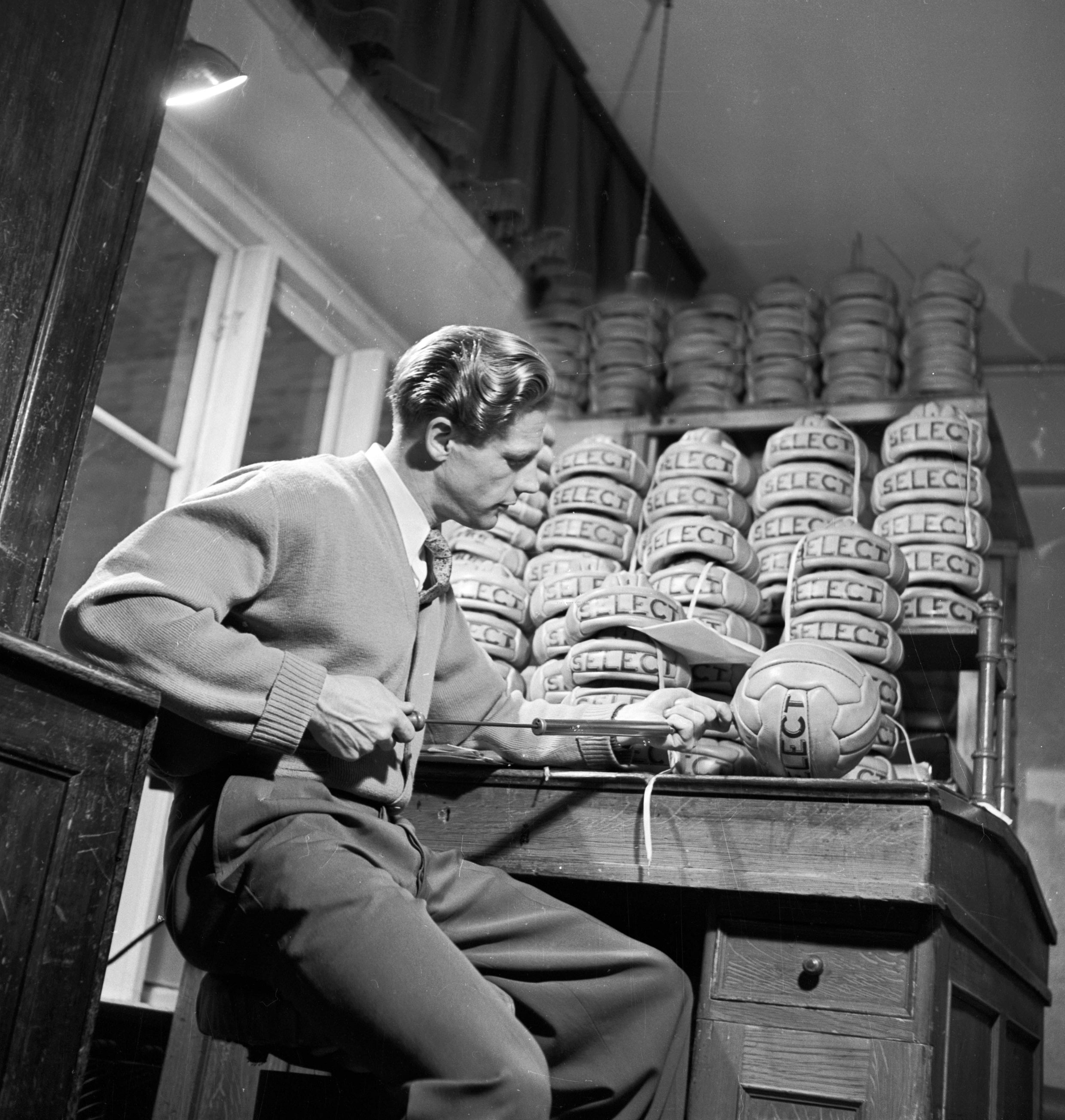 SELECT STANDS FOR QUALITY
SELECT's hand-stitched footballs and handballs retain their perfect balance, touch, bounce and flight for thousands of hours, even with severe pitch and weather conditions. It's not easy to achieve this level of quality. For about 75 years SELECT has only used the best leather and (later on) the best synthetic materials for their hand-stitched balls. We also offer the most comprehensive quality warranties in the industry. To ensure that all SELECT balls live up to our quality requirements, they are thoroughly inspected at our production site in Pakistan and we carry out another inspection in Denmark on our top balls. We inspect the stitching, surface, sphericity, circumference, weight, airtightness and printing inks before we deliver our products. We even pump up the bladders we produce to ensure the perfect balance. Our quality standards are the highest in the industry, even higher than those of FIFA when it comes to the best match balls. SELECT guarantees the quality of our balls. We offer the best warranties in the industry. A 3-year warranty for stitching and shape for our Pro Series balls and a 2-year warranty for our Club Series balls.