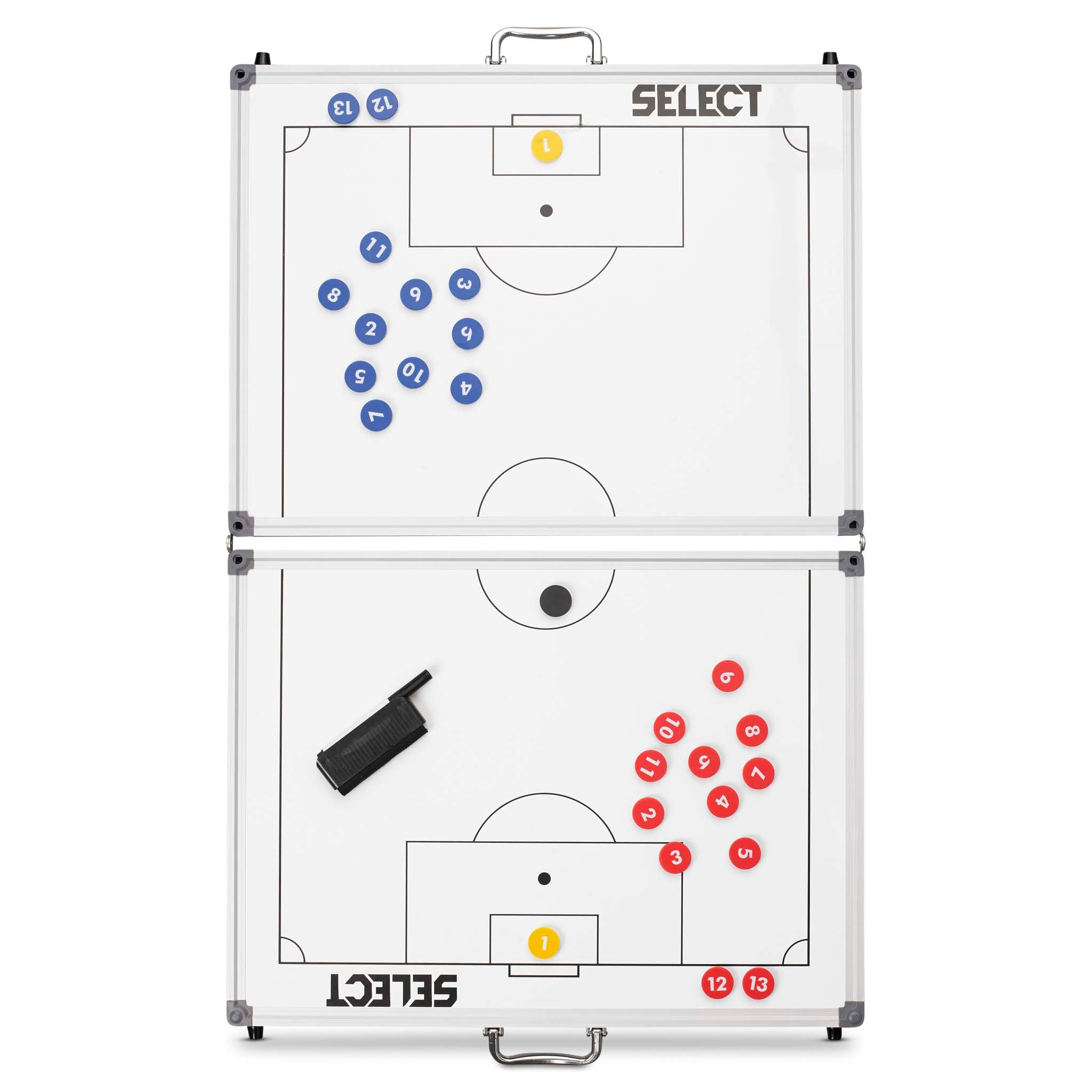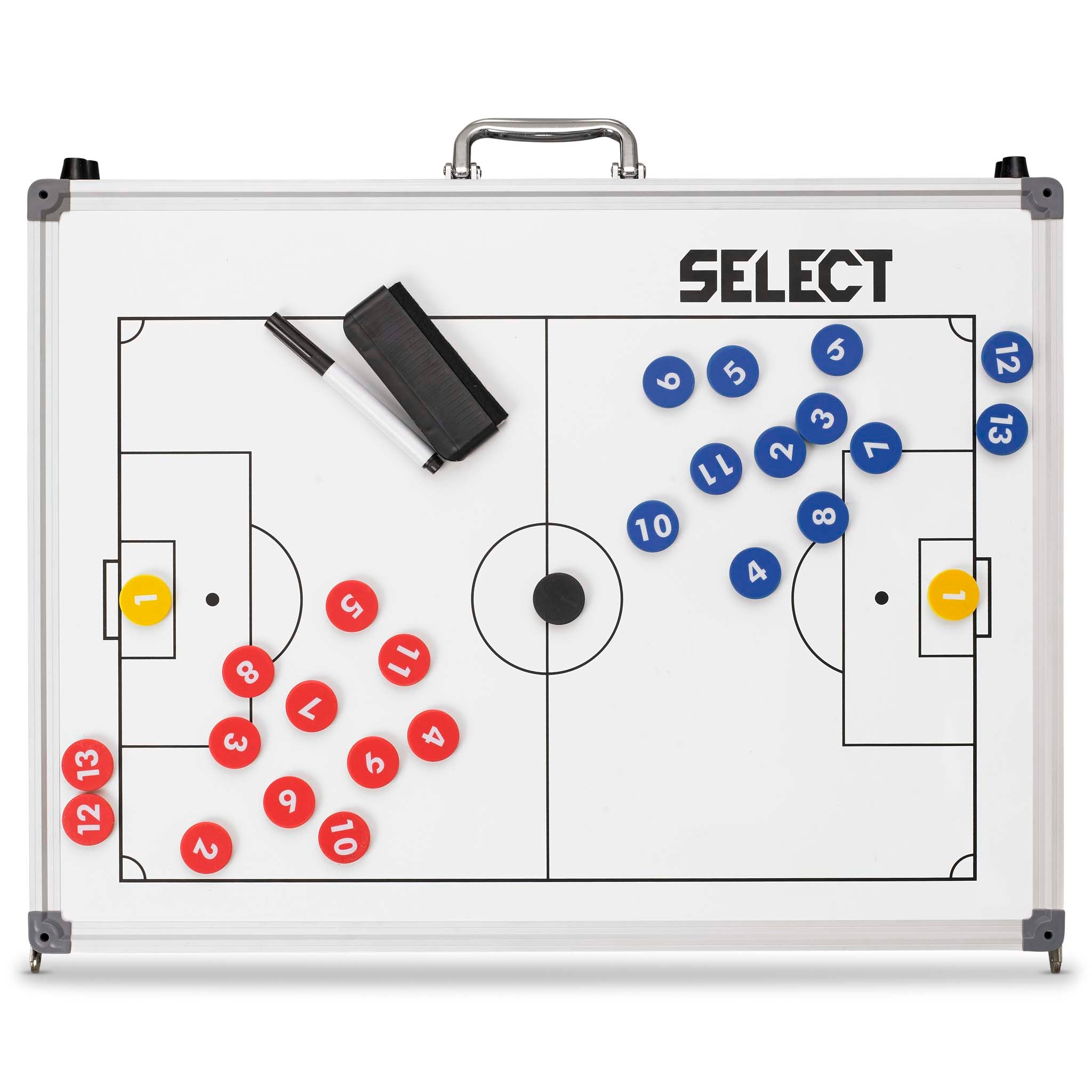 Tactics board foldable football
Can stand on a table when folded
Need help? We are sitting ready at the keys and will do our best to help if you have any questions about our products or anything else?
Contact us
Whether you are looking for new footballs, handballs,
sportswear, sports care products or training equipment, you will find it at SELECT.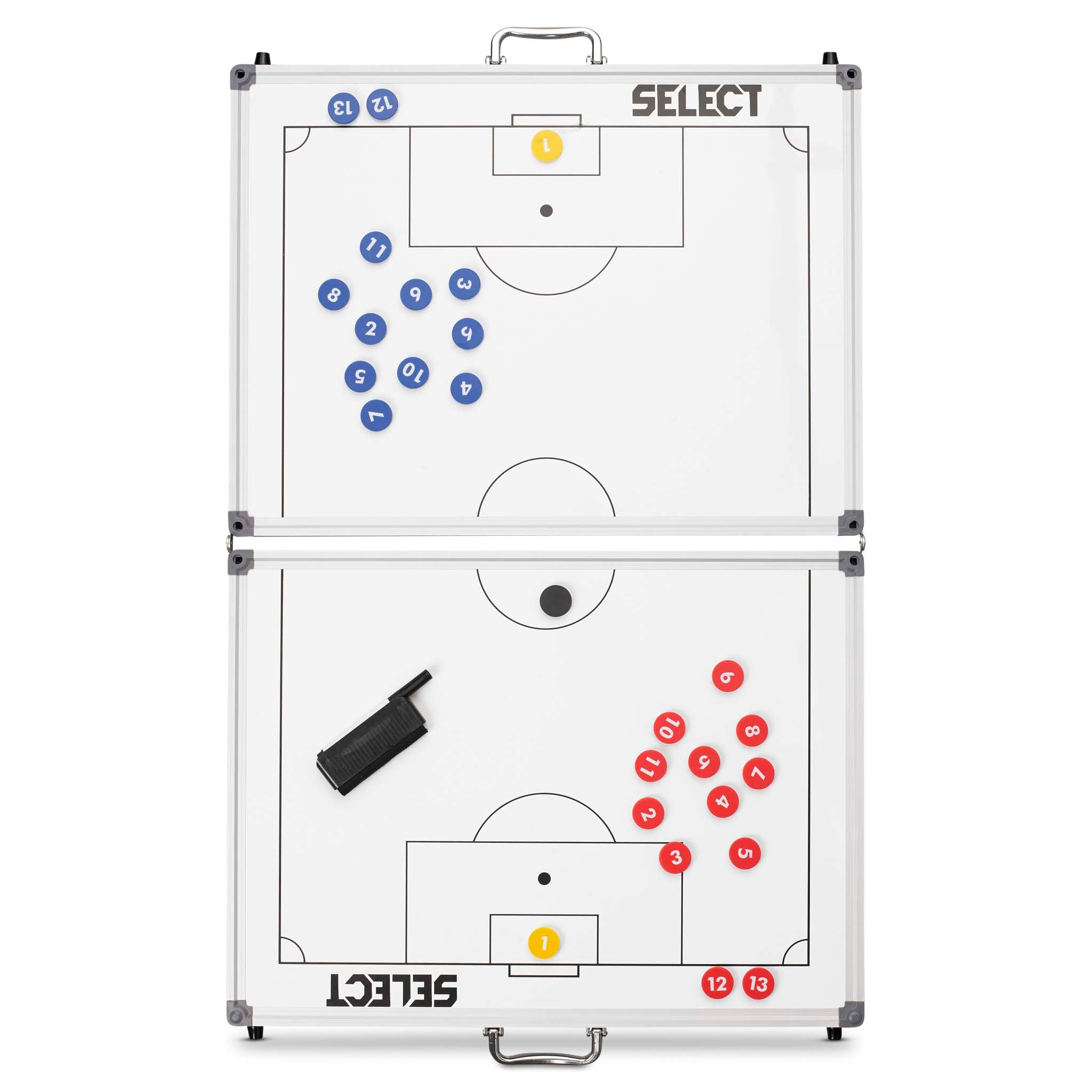 Tactics board foldable football
Product details
Practical, folding tactics board.
Comes in a practical case so that it can be taken to away grounds.
Can stand on a table when folded.
White board on reverse side.
Includes magnetic pieces, pen and cleaning sponge.