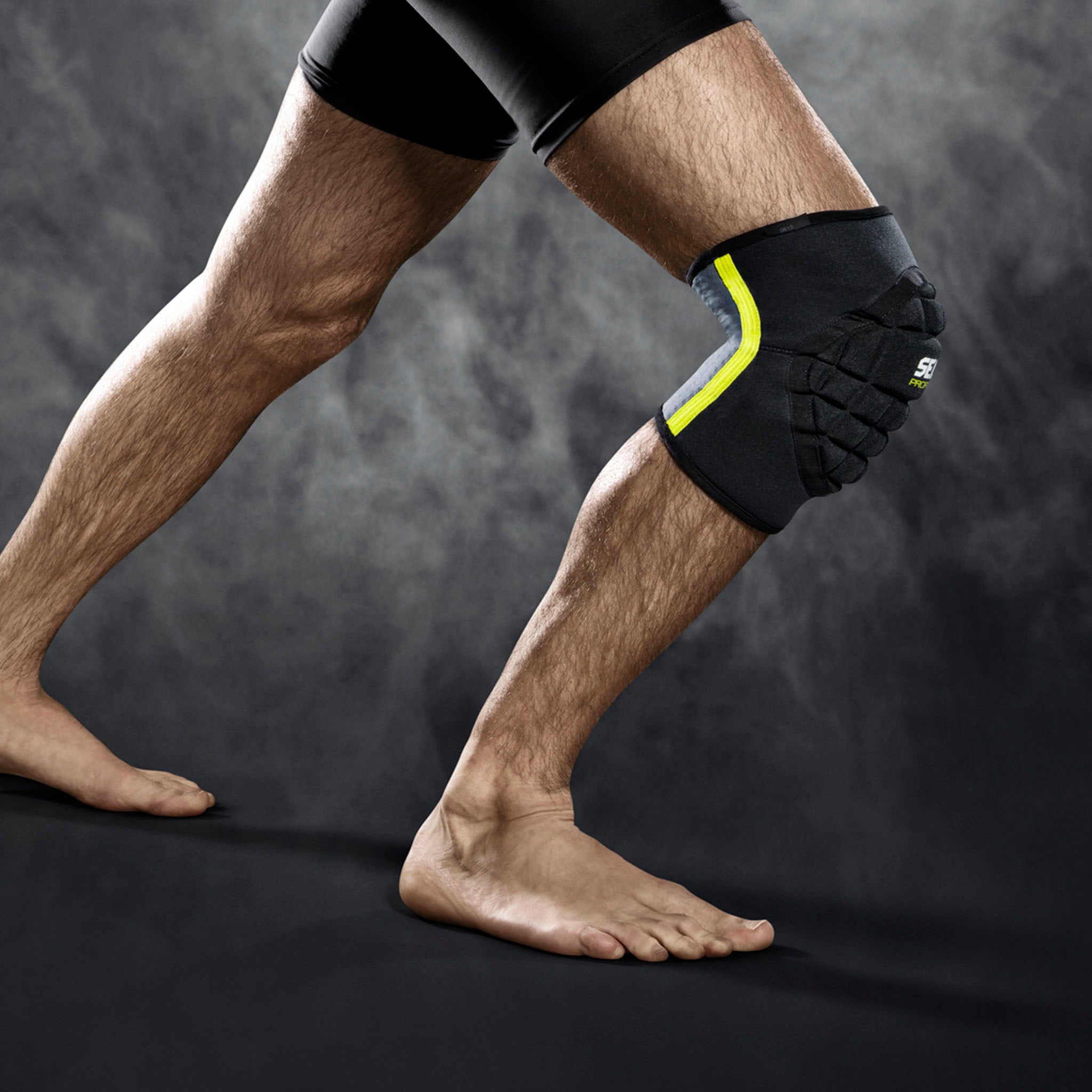 Knee support with pad
Need help? We are sitting ready at the keys and will do our best to help if you have any questions about our products or anything else?
Contact us
Whether you are looking for new footballs, handballs,
sportswear, sports care products or training equipment, you will find it at SELECT.

Knee support with pad
Product details
In 4 mm SBR-neoprene with anatomical shape to ensure optimal fit.
Backside in perforated SBR-neoprene increases flexibility and breathability.
Provides warmth and support.
EVA shock-absorbing pad with outer fabric of strong and heat-durable Armortec protects against blows or falls.
See the leaflet insert in the box for more information about the product.
Available in size XS, S, M, L, XL, XXL, XXXL