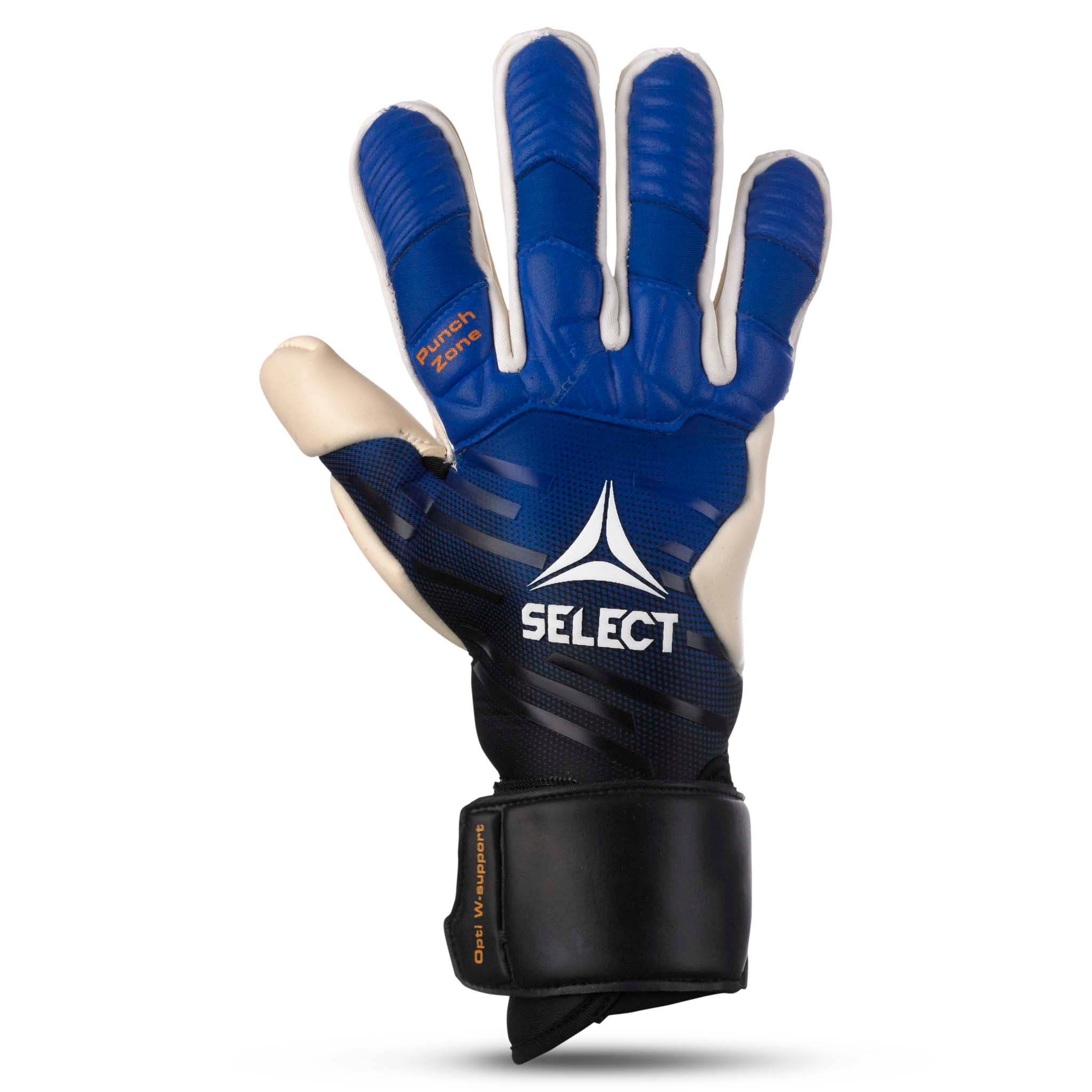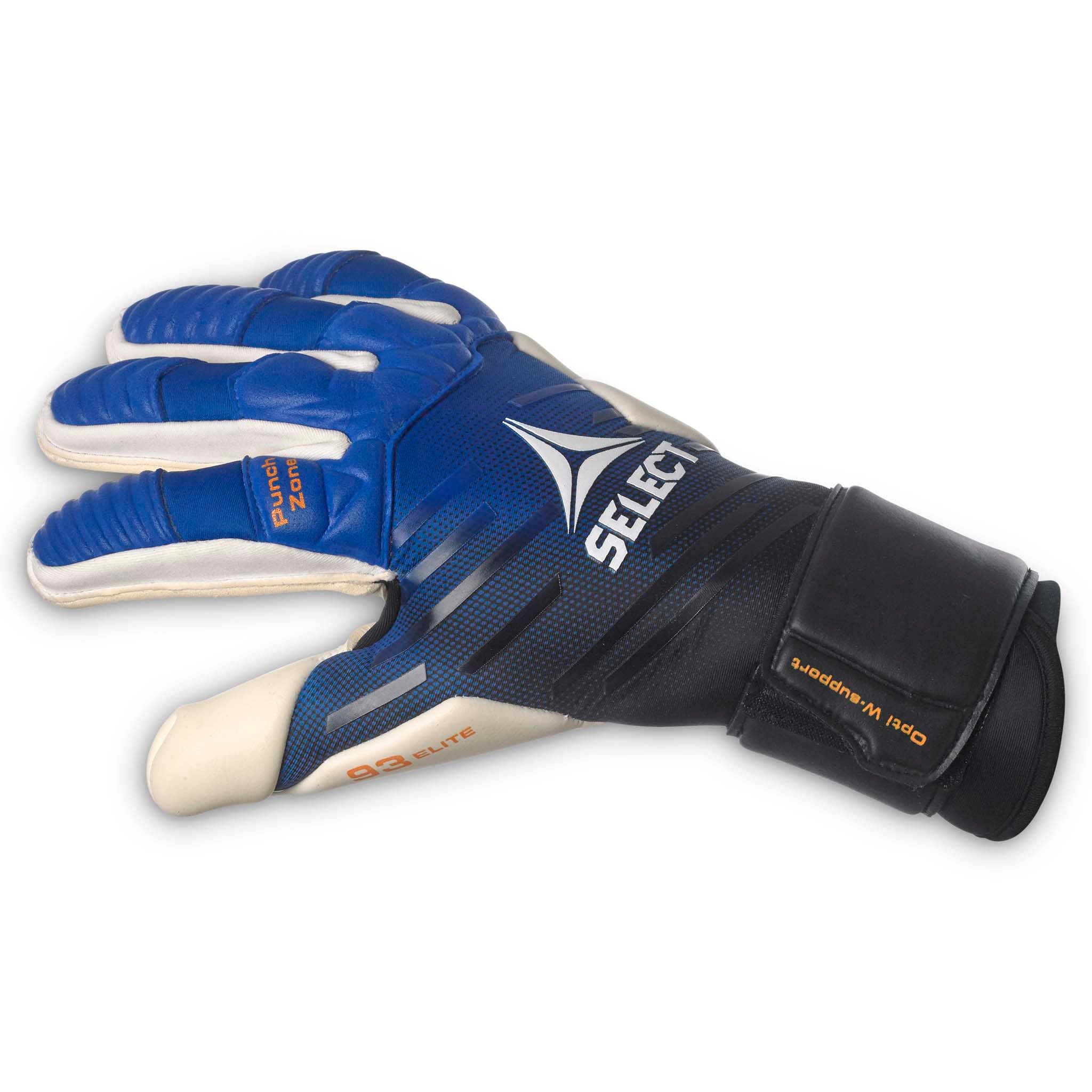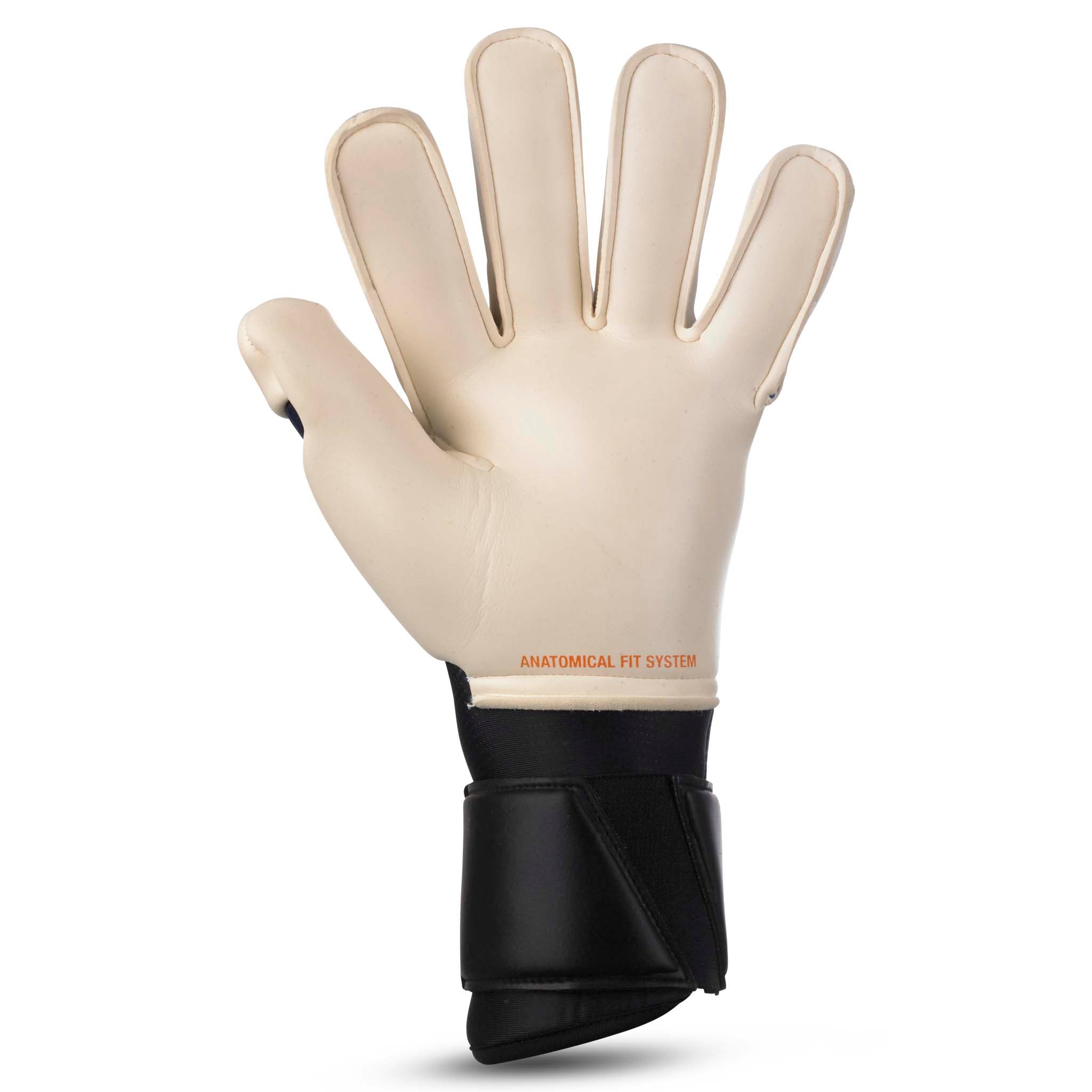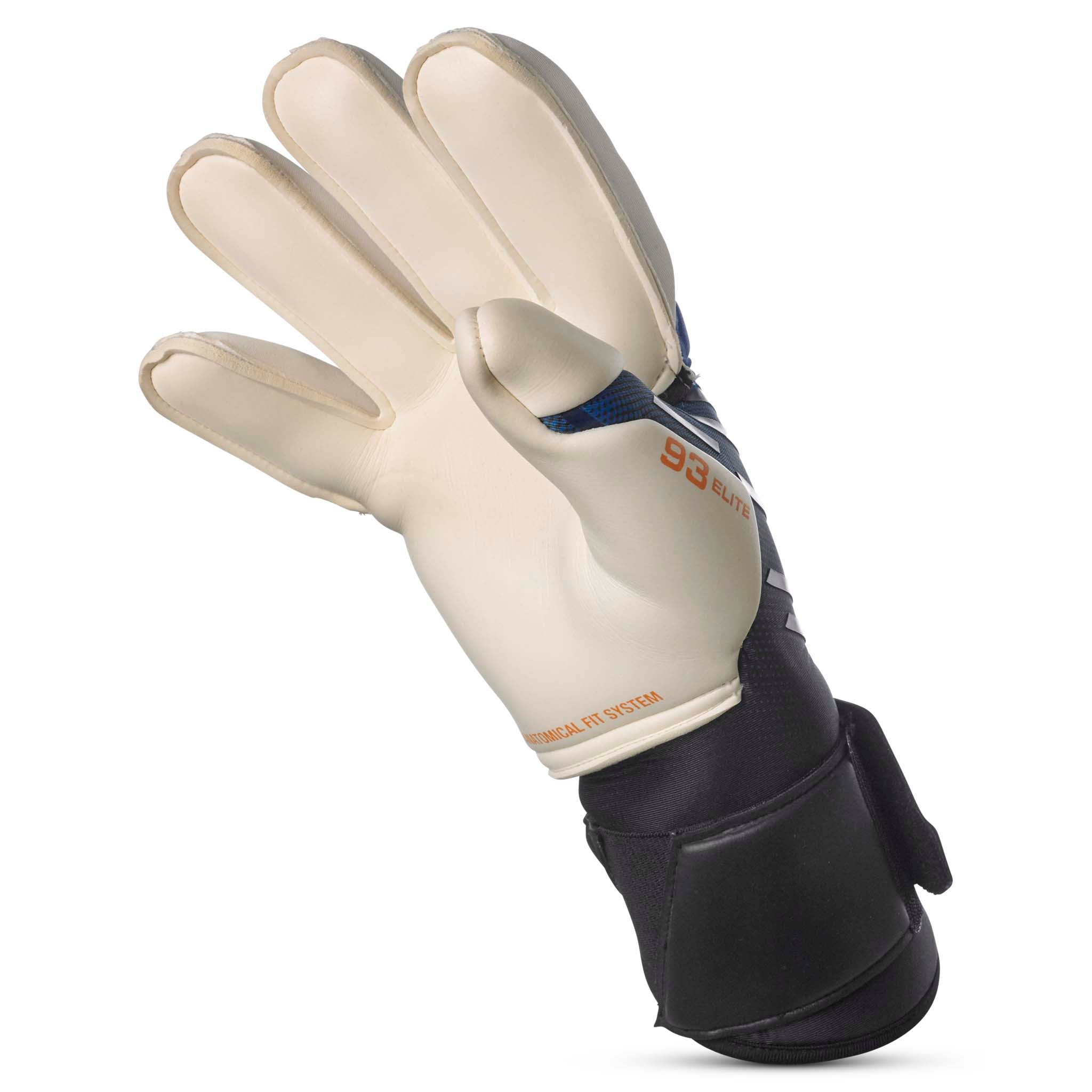 Goalkeeper gloves - 93 Elite
Developed for professional goalkeepers and top-level matches
Need help? We are sitting ready at the keys and will do our best to help if you have any questions about our products or anything else?
Contact us
Whether you are looking for new footballs, handballs,
sportswear, sports care products or training equipment, you will find it at SELECT.

Goalkeeper gloves - 93 Elite
Product details
3 mm Adhesion Plus Latex for a perfect grip in all kinds of weather
Improved flexibility and reduced weight.
Wrapped from palm to backhand maximising catching area.
Fingertips with reinforcing latex for optimum protection.
Punch Zone for comfort and increased power and precision.
Anatomical Fit System to ensure correct fit, as the glove is designed according to the hands' natural grip position.
Semi-elastic full latex strap for a tight, secure fit.
Flat Cut.
LATEX 53%, NEOPRENE 42%, VELCRO (Nylon) 3%, LYCRA 1.3%,
THREAD (50%polyester/50% nylon) 0.5%
ELASTIC 0.2%
Flat cut.

Elastic insert and assymetric wrist to ensure easy entry into the glove.