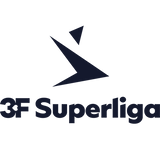 Football - Brillant Super UZ 3F Superliga
Made using a completely new construction method with ultrasonic sound waves bonding the 32 panels together
Need help? We are sitting ready at the keys and will do our best to help if you have any questions about our products or anything else?
Contact us
Whether you are looking for new footballs, handballs,
sportswear, sports care products or training equipment, you will find it at SELECT.

Football - Brillant Super UZ 3F Superliga
Product details
A new, superb football made using a completely new construction method with ultrasonic sound waves bonding the 32 panels together.
The ball is composed of carefully selected quality materials with the characteristics of a classic SELECT ball.
The new 3D diamond structure of the surface material ensures an even more stable trajectory, optimized friction between ball and boot and the best grip for goalkeepers.
The new construction ensures minimal water uptake compared to a hand-stitched ball, helping the ball retains its original weight when playing on wet surfaces.
Beneath the outer material, the ball has a newly developed lining consisting of two different foam materials and a Zero Wing latex bladder with a built-in balance point, located opposite the valve hole.
The outer material and the underlying foam ensure a light and soft touch.